We're so glad you're coming to the City! We look forward to showing you NYC. We'll take you to places real New Yorkers go. No big groups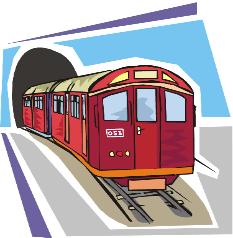 on impersonal bus tours, just you (and your family, friends, scout troop, sports team, school group, 4-H, and whoever else comes with you). No tourist traps. No tourist rip-offs. The real NYC! We'll travel from place to place by subway - the way more than 4 million New Yorkers travel everyday (including our billionaire Mayor Bloomberg). It is the quickest and easiest way to get around. There are no red lights, traffic jams or other traffic delays in the subway. Using the subway, we show you more New York City attractions in less time. Tell us what attractions interest you and we will put together a unique tour of the City designed with you and your specific interests in mind.
Family in New York started as an alternative to New York City bus tours. With an office in the City's Flatiron district, Cousin Scott would regularly see NYC bus tours passing through the neighborhood. Often, he would often say to himself, "there has got to be a better way to experience the City than a bus tour. "
NYC bus tours are fine if a visitor is content to see the City's attractions from a distance with numerous other tourists, but to be best experienced, New York City attractions must be seen up close and personal.
Bus tours might be fine for some, but not if you've got Family in New York! .
Contact us today to arrange for your own personal New York sightseeing tour.